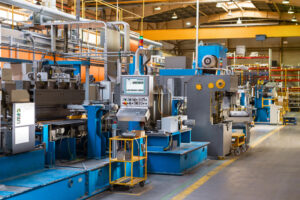 Is your business getting the best possible rates from Georgia Power? It may not be. A utility company is under no obligation to seek out the deal that's ideal for you. With energy costs on the rise and expected to go nowhere but higher, it's more important than ever to control your utility costs. There is, fortunately, a company that will work to reduce your utility bills. It's Green Line Rates, and here's how we will partner with you to cut your utility expenditures.
How It Works
How would you like to have a service that constantly monitors your electric bills? What about one that tracks changes in utility rates? That negotiates with Georgia Power to keep your utility expenditures under control?
That's what happens when you sign up for a Green Line Rates utility audit. It's a five-step process that can lower your electric bill and keep it low.
Step 1: Kick-Off
The relationship begins with a consultation, which we can do remotely or face-to-face. We'll lay out the process, and you'll provide us with information about your operations schedule and your ongoing utility usage. This gives us the background we need to get started on developing recommendations that are personalized for you.
Step 2: Share Utility Bills
In this step, you provide us with current and past Georgia Power bills. You can submit them by upload, fax, or email or we can scan them on-site. Our auditors have looked at a lot of these bills, and they'll apply their expertise to what they see.
Step 3: Review and Analyze Utility Usage
Most electric power customers aren't getting the best rate that they could. Sometimes there are errors in billing that need to be corrected. There can be surges in costs that are the result either of clerical errors or a change in billing practices. There may be available rate options that are more favorable than the ones you now have. There are often opportunities for us to negotiate a better deal for our clients. An experienced auditor can usually find ways to optimize your usage and billing and secure a lower rate for you.
Step 4: Summarize Projected Savings
When we've completed our analysis, we'll present you with a summary of actions we can take and the projected savings for those steps. As soon as you sign a Customer Contract Agreement, we'll get to work at lowering your bill.
Step 5: Deliver Utility Savings
As we implement the program, you'll watch the savings add up month by month and quarter by quarter. You'll lower your overhead, and you can take the money you used to spend on electricity and use it to grow your business.
Services Offered
At Green Line Rates, immediate savings through a utility audit is only one aspect of our offerings. We also provide energy consulting to help you develop an overall strategy for responsible and cost-effective energy usage.
Industrial Utility Audit
Our industrial utility audit examines your utility bills and looks for ways to reduce them. A utility audit can be done as part of an overall energy audit, which looks not only at the dollars and cents on the bills but also at the use of energy within your facility.
An energy audit probes for ways you can reduce your energy consumption with minimal impact on how your facility performs. It identifies inefficiencies in your consumption of energy. It usually involves a physical walkthrough of your work site and looks at factors such as the efficiency of your HVAC, your insulation, your door and window sealing, and the use of any appliances you might have.
Effective industrial utility audits and energy audits can do more than merely save you money. They can improve the comfort, safety, and effectiveness of your employees and even increase the value of your property. Usually, there isn't one "silver bullet" that will reduce your energy expenditures. Rather, it's an accumulation of small improvements in energy efficiency in conjunction with a reduction in the cost of the energy that you do purchase.
Industrial Energy Consulting
Conducting an audit is only one part of an overall strategy for energy usage. Green Line Rates offers energy management in the form of industrial energy consulting. This enables you to develop an ongoing plan for your energy usage.
Cost savings is one obvious goal of an energy strategy. It's not unusual for a facility to realize savings of as much as 25 percent by implementing the recommendations from an energy audit. An energy strategy might encompass additional goals.
Most businesses today want to reduce their carbon footprint and move toward more sustainable energy usage. It's good public policy, and it's also good for business. It's been estimated that about three-quarters of U.S. consumers consider environmental sustainability to be an important factor. Many of these people choose businesses and products based on eco-friendly practices.
Reducing energy usage and carbon emissions can also help your company get ahead of any regulatory requirements that might be coming down the pike.
Contingency Basis
By now you can see the advantages of an industrial utility audit, but you may also be wondering how much it will cost you. Here's the good news: it won't cost you anything! Green Line Rates works on a contingency basis, and our fee is based on a percentage of the savings we identify.
Our service is risk-free. If we can't find any ways to save you money, you pay nothing. We're willing to make this offer because we can almost always find some utility savings. In any case, you don't write us a check until you know how much of your electricity expenditure you'll be putting back into your pocket.
Get Your Utilities Audited Today!
So, what are you waiting for? There's no financial risk to you, and the sooner you initiate your industrial utility audit, the sooner you'll start saving money. We've made a difference for businesses large and small, and we can make a difference for your company as well. We've done audits for all kinds of organizations, including schools, municipalities, restaurants, and manufacturers.
Contact us today and add your company's name to the list of those who have seen their utility bills drop because of a Green Line Rates industrial energy audit. If you live in Georgia or one of the following cities please feel free to reach out:
DeKalb County: Avondale Estates, Brookhaven, Chamblee, Clarkston, Decatur, Doraville, Dunwoody, Lithonia, Pine Lake, Stonecrest, Stone Mountain, and Tucker. And also, Gainesville, Peachtree Corners, Milton, Sandy Springs, and more!