Stonecrest Utility Bill Analysis
How Can We Help Your Business?
At Green Line Rates, our primary expertise lies in assisting businesses in reducing their power and gas utility costs. We accomplish this by leveraging our unique algorithmic analysis and engaging in negotiations with utility providers to pinpoint potential cost-saving opportunities. Our team comprises commercial energy consultants who operate on a contingency basis, meaning there are no upfront payments required from you.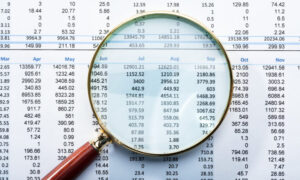 During our electric rate consulting process, it's essential to emphasize the absence of upfront costs. Our compensation is solely tied to our success in reducing your expenses. If we do not uncover any savings opportunities, your business won't incur any charges. This approach guarantees a risk-free and mutually beneficial solution for your company.
Stages Of Our Utility Audit
Kick-Off
We are excited to acquaint ourselves with your business and collaborate with you to reduce your utility expenses. Our partnership commences with a cost-free initial consultation, available through phone, email, teleconference, or in-person meetings. During this initial conversation, we will collect vital information regarding your past utility bills and your operational schedule. This data equips our team to attain a comprehensive understanding of your distinct energy consumption patterns, allowing us to offer customized recommendations that surpass generic solutions. With our extensive experience working with a wide array of businesses, including restaurants, bars, manufacturing facilities, medical offices, municipalities, funeral homes, churches, dry cleaners, and collision centers, we stand prepared to apply our expertise for the benefit of your enterprise.
Accessing Previous Utility Bills
To ensure a comprehensive assessment, we'll require a single copy of your Georgia Power and natural gas bill. Submitting your bills is a straightforward process, and we offer various convenient methods, including uploading, emailing, faxing, or on-site scanning.
Once we have your bill history at our disposal, our experienced energy auditors will embark on a meticulous examination. This examination aims to uncover compliance errors, negotiation possibilities, alternative rate options, and other avenues for optimization. Our detailed review is geared towards securing the best rates and cost savings for your utility expenses.
Utility Rate Analysis & Review
At this stage of our process, our team examine your current Stonecrest energy bills and contracts. We diligently search for any compliance errors, opportunities to negotiate better rates and contracts, explore beneficial alternative rate options, and identify chances for optimization.
In numerous instances, businesses are not benefiting from the lowest possible rates available. Through our analysis, we can provide valuable advice on the most effective tactics to achieve savings. This may involve collaborating with vendors to verify contract compliance and rectify billing errors, pinpointing opportunities for service optimization, negotiating improved rates and contract terms, handling necessary paperwork, and implementing any identified cost-saving measures.
By conducting a thorough review of your bills and contracts, we aim to help you achieve substantial savings on your utility costs and enhance your bottom line.
Utility Savings Detailed
Upon the conclusion of our evaluation of your utility bills and contracts, we will provide you with a comprehensive summary detailing the anticipated cost reductions. This summary will encompass all the recommendations we've presented to lower your rates and enhance your service.
If you're prepared to proceed, simply sign our Customer Contract Agreement, and the rest will be managed by our team. We will initiate the implementation of strategies to negotiate more favorable electricity and natural gas rates with your utility providers on behalf of your business.
You can effortlessly monitor your savings as they accumulate, as our team offers monthly tracking and quarterly progress reports that precisely outline your cost reductions. Starting the process of reducing your utility expenses and enhancing your bottom line is as uncomplicated as that.
Savings Delivered!
Greenline Rates offers businesses expert negotiation strategies and comprehensive savings assessment methods, enabling them to discover straightforward approaches to reduce utility expenses. These efforts can result in lower overhead costs, consistent adherence to utility budgets, and, ultimately, a more profitable enterprise.
Our services come with an unwavering 100% money-back guarantee, ensuring your satisfaction. If you decide to engage these services and find that savings are not achieved, rest assured that a prompt refund of the service fees will be issued.
To explore the potential savings that await your business, please don't hesitate to reach out today for a deeper dive into this opportunity and to kickstart the process.