Chamblee Utility Bill Analysis
How Can We Help Your Business?
Green Line Rates is your go-to resource for helping businesses lower their power and gas utility expenses. By utilizing our cutting-edge algorithm analysis and skilled negotiation techniques with providers, we identify potential opportunities for cost reduction. The best part is that our team of commercial energy consultants operates on a contingency basis, which means you won't need to make any upfront payments.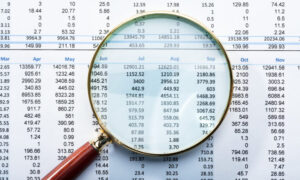 Throughout the electric rate consulting process, we work tirelessly to discover ways to reduce your annual expenses. In the event of successful savings, we earn a fixed monthly fee, ensuring a risk-free and mutually beneficial arrangement for your business. And should we not find any savings opportunities, rest assured that you won't incur any costs whatsoever. It's a win-win situation tailored to benefit your business with zero risk involved. So, why wait? Let's start saving together!
Stages Of Our Utility Audit
Kick-Off
To kickstart the process, we offer a complimentary consultation, allowing you to choose between phone, e-mail, teleconference, or an in-person meeting based on your preference. In this initial meeting, we'll kindly request information about your current Chamblee utility usage and operational schedule. This crucial data empowers our team to gain valuable insights into your power consumption patterns, enabling us to deliver tailored recommendations that perfectly fit your specific needs.
Rest assured, our team comes with an extensive background in collaborating with diverse businesses, ranging from restaurants and bars to manufacturers, medical offices, municipalities, funeral homes, churches, dry cleaners, collision centers, and more. Allow us to harness our expertise and make a significant impact on your organization. We're here to support you every step of the way!
Accessing Previous Utility Bills
To perform a comprehensive and thorough review, we kindly request a single copy of your Georgia Power and natural gas bill. Our aim is to make the bill submission process seamless and hassle-free for you. You have the convenience of simply uploading, e-mailing, faxing, or even scanning the bills on-site.
Once we gain access to your bill history, our team of experienced energy auditors will meticulously scrutinize every detail with precision. This in-depth review empowers us to identify any potential compliance errors, uncover opportunities for negotiation, explore alternative rate options, and discover other possibilities for optimization. Through this extensive analysis, our primary goal is to secure the best possible rates for you, ultimately resulting in substantial savings on your utility costs.
Utility Rate Analysis & Review
During this phase of our process, our team carefully examines your current energy bills and contracts in Chamblee. We dedicate ourselves to thoroughly searching for any compliance errors, opportunities to negotiate better rates and contracts, exploring beneficial alternative rate options, and identifying chances for optimization.
It's not uncommon for businesses to miss out on the lowest possible rates available. Our analysis allows us to offer valuable advice on the most effective tactics for achieving savings. This may involve collaborating with vendors to verify contract compliance and rectify billing errors, pinpointing opportunities for service optimization, negotiating improved rates and contract terms, handling necessary paperwork, and implementing any identified cost-saving measures.
By conducting a comprehensive review of your bills and contracts, our primary aim is to help you achieve substantial savings on your utility costs and boost your bottom line. Let's work together to make it happen!
Utility Savings Detailed
After completing our review of your utility bills and contracts, we'll provide you with a comprehensive summary detailing the projected savings. This detailed overview will encompass all the recommendations we've suggested to lower your rates and optimize your service.
If you're ready to move forward, simply sign our Customer Contract Agreement, and let us take it from there. Our team will begin the implementation of strategies to negotiate lower electricity and natural gas rates with your utility providers on behalf of your business.
From that point on, you can relax and witness the savings accumulate. We'll closely monitor your progress with monthly checks and quarterly reports. These reports, delivered by our team, will clearly outline the exact amount you're saving. Embarking on the journey to reduce your utility costs and enhance your bottom line is as simple as that!
Savings Delivered!
Thanks to our effective negotiation tactics and comprehensive savings analysis, we rapidly identify effortless opportunities for your business to reduce utility costs. This directly leads to decreased overhead expenses, ongoing compliance with your utility bills, and, in the end, a more profitable business overall.
To showcase our commitment to delivering results, we confidently offer a 100% money-back guarantee. Should you choose to engage our services and we fall short of achieving the anticipated savings, we will fully reimburse you for the cost of our efforts.
Why miss out on the potential savings for your business? Get in touch with us today to learn more about our Chamblee Utility Bill Analysis and begin the process. Together, we'll unlock those savings and set your business on the path to success!