Dunwoody Utility Bill Analysis
How Can We Help Your Business?
At Green Line Rates, our expertise lies in helping businesses minimize their power and gas utility expenses. We employ a proprietary algorithmic analysis and engage in negotiations with utility providers to pinpoint potential cost-saving opportunities. Our team consists of commercial energy consultants who operate on a contingency basis, meaning there are no upfront payments required.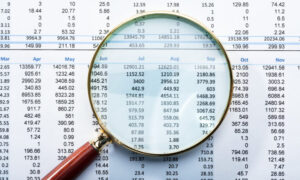 Throughout our electric rate consulting process, it's essential to emphasize that there are no upfront costs involved. If we successfully reduce your expenses, we will earn a fixed monthly fee. Conversely, if we do not find any savings opportunities, there will be no charges to your business. This approach ensures a risk-free, mutually beneficial solution for your company.
Stages Of Our Utility Audit
Kick-Off
We're enthusiastic about familiarizing ourselves with your business and aiding you in reducing your utility expenditures. To begin, we offer an initial consultation at no cost, which can be conducted via phone, email, teleconference, or an in-person meeting. During this initial session, we'll request information regarding your previous utility bills and operational schedule. This data will enable our team to gain insights into your power consumption specifics, enabling us to offer tailored recommendations rather than generic solutions. Our team boasts extensive experience collaborating with diverse businesses, encompassing restaurants, bars, manufacturing facilities, medical offices, municipalities, funeral homes, churches, dry cleaners, collision centers, and more. Allow us to apply our expertise to benefit your enterprise.
Accessing Previous Utility Bills
In order to provide the most comprehensive review, we will need a single Georgia Power and natural gas bill copy. We make the process of submitting your bills easy and convenient, allowing you to upload, e-mail, fax, or even scan them.
Once we have access to your bill history, our experienced energy auditors will begin a thorough review using a fine-tooth comb. This review will help us identify any potential compliance errors or opportunities for negotiation, alternative rate options, and other optimization opportunities. By conducting this detailed review, we can help you get the best rates and save on your utility costs.
Utility Savings Detailed
After we have concluded our assessment of your utility bills and contracts, we will provide you with an in-depth summary detailing the anticipated cost reductions. This comprehensive summary will encompass all the recommendations we've put forth to decrease your rates and enhance your service.
If you're prepared to proceed, simply affix your signature to our Customer Contract Agreement, and the rest will be handled by us. Our team will initiate the implementation of strategies to negotiate more favorable electricity and natural gas rates on behalf of your business with your utility providers.
You can comfortably observe your savings accumulate, with our team providing monthly monitoring and quarterly progress reports that precisely delineate your cost reductions. Initiating the process of diminishing your utility expenses and enhancing your bottom line is as straightforward as that.
Savings Delivered!
Greenline Rates offers proficient negotiation strategies and thorough savings assessment methods that empower businesses to uncover swift and uncomplicated pathways toward trimming utility expenses. Such endeavors can yield reduced overhead costs, sustained compliance with utility budgets, and, in turn, a more profitable enterprise.
Supported by an unwavering 100% money-back guarantee, these services guarantee your satisfaction. If you decide to enlist these services and discover that savings remain elusive, rest assured that a prompt refund of the service fees will be granted.
Explore the potential savings that await your business by reaching out today to delve deeper into this opportunity and kickstart the process.