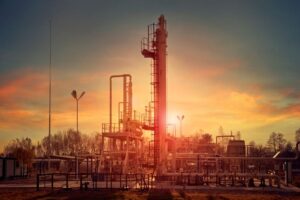 Like other forms of brokers, such as real estate agents and insurance brokers, energy brokers negotiate on your behalf to find better rates from energy companies and gas suppliers. Natural gas brokers are not affiliated with energy distributors; they simply work as the middleman to the consumer and the company.
Natural gas brokers provide a risk-free way of lowering gas bills to cut monthly expenses for businesses of all kinds, but most may be unaware of this service and how it works.
In this post, we will discuss what energy brokers do and how natural gas brokering can help save your business thousands of dollars.
Commercial Energy Broker
Technically anyone can use an energy broker's services. Some may even attempt to perform an energy audit of their business on their own. While some energy brokers specialize in residential services, large commercial businesses with high energy expenses may find a broker more necessary. High volume businesses with high operation costs would benefit the most, which is why commercial energy brokers are much more common.
Manufacturing industries with some of the highest natural gas usage include paper, metal, chemical, petroleum, plastic, glass, stone, clay, and food processing industries. With heavy use of heating units, water heaters, and other gas-powered machinery, businesses within these industries regularly see spikes in their gas bills.
Of course, natural gas is needed in any public or private company with a building requiring heating, cooling, and cooking. So, while some industries use natural gas more than others, any business looking to lower overhead costs can benefit from negotiating a lower gas rate.
What Does an Energy Broker Do?
Commercial natural gas and energy brokers work to lower gas rates for businesses by acting as an intermediary between the business and the gas company or supplier.
Some natural gas brokers also offer energy consulting services. Energy consultants provide advice and guidance on managing energy usage. Sometimes these suggestions require a major change to business operations, such as purchasing new appliances or implementing energy-efficient practices. Often some of these changes would be unrealistic for small to medium-sized businesses.
Energy brokering is a practical method for businesses to save money. It is particularly appealing since it typically does not require any expensive fixes. Of course, if your business wants to maximize any energy-saving opportunity available, partnering with a broker who can provide both services will prove useful.
Some services and skills a natural gas broker can provide:
Better Rates: Most energy companies do not have their consumers' best interests in mind, especially in instances where there is little to no competition.
Natural Gas Markets Expertise: Some may attempt to negotiate with energy companies themselves but may fail to succeed with little knowledge of the market. Energy brokers constantly monitor rate changes and stay up to date on typical industry rates.
Negotiation and Maintenance Strategy: Natural gas brokers will procure the best energy rate available for your business. However, the best brokers will also use their knowledge and tactics to continuously monitor and find the best rates as they fluctuate.
Advantages of Using a Natural Gas Broker
Natural gas brokers offer a lot more than just savings; they can use their knowledge and expertise to create a better experience for you with your gas provider. We list a few ways gas brokers can help you below.
Cheaper: You may already be paying an unfair gas rate, and the prices will only continue to increase. Partnering with a gas broker will find savings on your utility bills each month with little cost to you.
Time Saving: Using a broker will prevent you from having to spend the time doing your own research and attempting to get in contact with your gas company. Your broker will likely already have most of the necessary information, meaning you will experience savings much quicker without the headache.
Easier: Attempting to manage your bills and overview your contracts can be a complex process. Hiring a gas broker will help you avoid any mistakes.
Green Line Rates: Natural Gas Brokers Georgia
Green Line Rates work with many different industries and understands the unique needs of an energy-intensive business. We want to save you money without having to spend money first. Let us perform your energy audit today, and we will negotiate on your behalf. The best part is we won't charge you until you start experiencing savings!
At Green Line Rates, we are ready to be your partner in reducing your commercial utility costs. Working on a contingency basis, we don't require any upfront payment to save your company money. Instead, if we find utility cost reduction opportunities that will cut your annual expenses, we simply earn a percentage of those savings. If there aren't any opportunities found, you don't pay a thing.
If you'd like to get started on your risk-free energy audit, please contact our team today and get started in as quick as ten minutes.