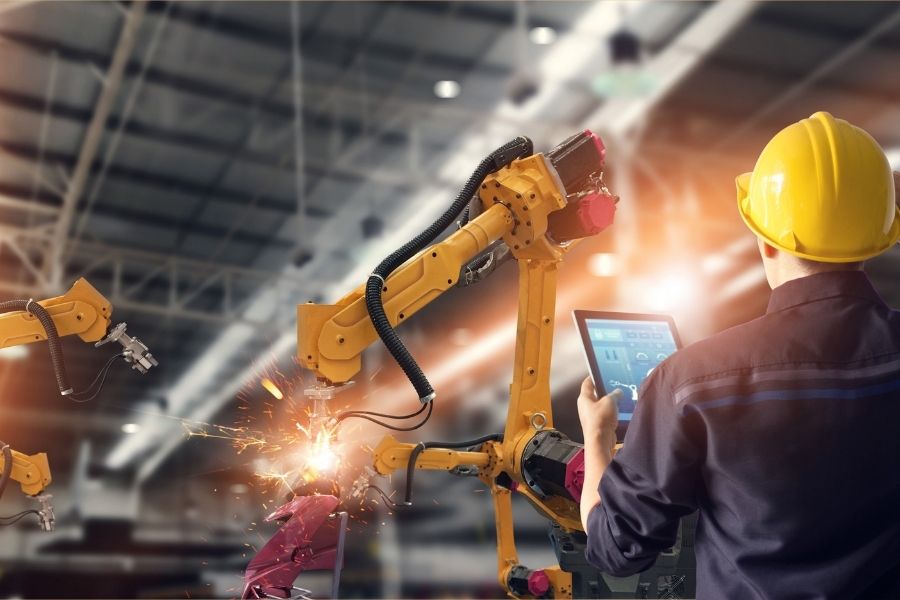 With the wide range of economic activity in the United States, it is not surprising the manufacturing industry uses a large portion of America's energy sector. As a result, a manufacturer's monthly energy bill usually eats into their monthly profit. However, a large monthly energy bill doesn't have to be the norm. Green Line Rates strives to help you reduce your company's energy bill by negotiating lower rates for your electricity and gas bills. With years of experience helping companies across Georgia, we've perfected our formula to reward your business with the best rate possible.
Energy Consumption in Manufacturing Industries
The manufacturing industry uses energy in unique ways compared to its economic counterparts. One major source of energy use in the manufacturing industry is process heating. As you engage in process heating and continue to apply heat when necessary, your company is expounding large amounts of energy. Another massive source of energy consumption in the manufacturing industry is the energy required to heat boilers which in turn generate steam or hot water. Electricity in the manufacturing industry is used for operating the motors and machinery computers, office equipment, heating and cooling, lights, and ventilation. All in all, electricity is a major component for the day-to-day operations in a manufacturing company.
Energy Savings Projects in Manufacturing Industries
We here at Green Line Rates want to help you reduce your industry's monthly energy bill. Let us perform your energy audit today and we will negotiate on your behalf and monitor energy saving costs to ensure your business always has the best pricing option.
When you contact Green Line Rates, you will start with an initial consultation where we figure out the specificities of your power usage. Next, you will submit your previous power bills and our experienced energy auditors will review your utility rate history with a fine-tooth comb.
Afterward, we will search your previous energy bills and contracts for:
1) compliance errors
2) alternative rates
3) opportunities to negotiate a better rate and contract
4) other optimization chances
Then, we will present you with a summary of your projected savings, once you sign on with us, we will begin to vigorously negotiate on your behalf to lower your energy rates and save you money!
The best part is we won't charge you until you start experiencing savings! It is a win-win situation. We will do the work, you save money, and it is a guaranteed risk-free experience. If you want to find out what savings your business is eligible for, contact Green Line Rates here or call us at 678-726-7020.
Energy Management in Manufacturing Industries
To continue progressing on your energy saving journey, the following are some tips you can implement now to start saving energy, and, in turn, lower your monthly bill.
First, turn off the lights when they are not in use.
Second, consider purchasing energy efficient light bulbs appliances for your company.
Third, install fans throughout the factory so that when the temperature is warmer, you will not have to run your A.C. as high.
Energy is a necessity in the manufacturing industry. Green Line Rates wants to make sure you have the lowest energy bill possible so that your company can increase its profits. We are your partners in realizing energy savings, no matter how you want to accomplish it! With our broad experience in the manufacturing industry, we are ready to help you start saving money today.